Farm Fresh Tart Cherries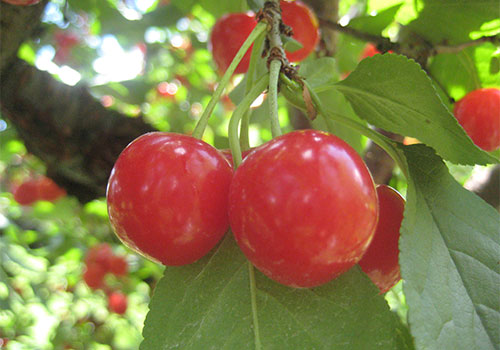 We are no longer accepting pre-orders for the tart cherries, the season has passed for the 2017 year, please check back next summer!

Every summer, we accept orders for fresh, pitted sour cherries, which are available in ten pound buckets. These cherries are freshly picked from Michigan or New York. They are picked at the height of ripeness, pitted, and quickly shipped to our market in superior condition for you to use. They are in their own juice, no sugar added.
Make some pies, cobbler, jam or whatever your heart desires that requires fresh sour cherries. Use them now or freeze or can for use all year long. Enjoy the great taste of sour cherries without the mess and fuss of pitting them yourself.
Advanced orders are required. We usually start taking orders in late June. If you would like to be added to our cherry mailing list please call or send us an email. We usually have two pickup dates in mid to late July, depending on the timing of harvest. We are not able to ship cherries; they must be picked up at our store.
Fresh Tart Cherry Juice
Tart cherry juice concentrate is available all year in the Apple Castle market. Many of our customers claim that great health benefits have been achieved by regularly drinking cherry juice. (i.e. - relief from arthritis and gout)